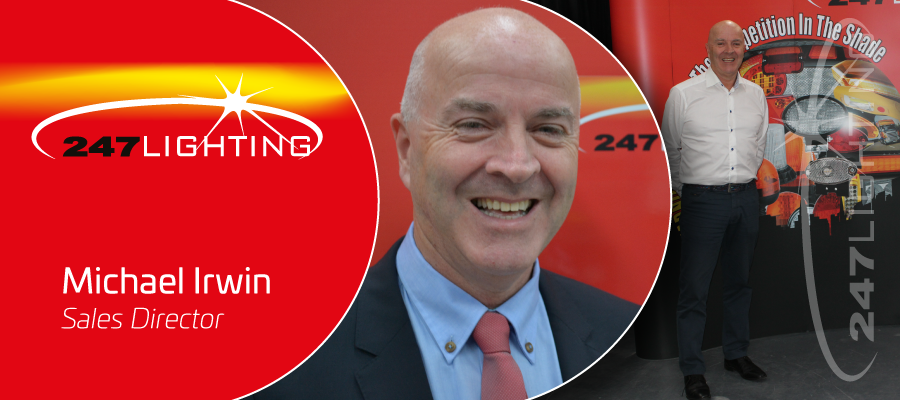 #Meet Michael.

Sales Director and co-founder of 247Lighting, Michael oversees all aspects of the Group247 sales teams in the Irish, UK & EU market. He has forged lasting relationships with businesses large and small over the years and continues to constantly build new connections throughout the automotive industry. While doing all of this he remains connected with his sale team to encourage and motivate them daily.

Heading back in time, Michael worked in his family's motor factors business before establishing his own automotive distribution business in 1982. 2011 saw the launch of 247Lighting which has grown rapidly in the intervening years and now accounts for most of the groups turnover.

Fast forward to 2019 Michael has over 45 years' experience within the automotive aftermarket trade. You could certainly learn a lot from his expertise and experience. When asked what is his vision for 247 Lighting he stated " expanding 247lighting further into the European market place by networking, engaging and building one on one relationships with distribution partners…. "

When Michael is not at work he loves to spend time with his family, travel and partake in circuit fitness training and is a pro at building snowmen!